Doom Reborn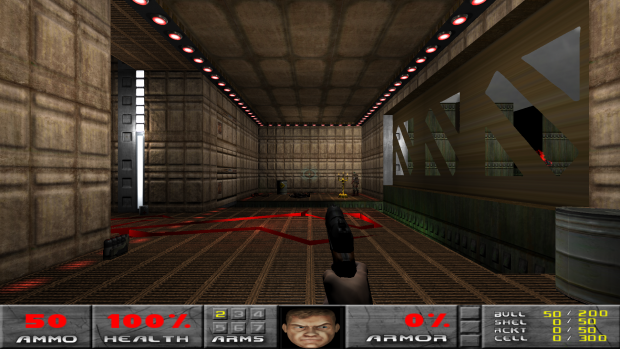 ModDB
Website
Doom Reborn, currently in Pre-Beta v1.5 stage is a remarkable remake of all the classic doom levels made in doom 3. Not only that, weapons and monsters have been modified to look and act more like the originals. It is worth noting that this proccess is incomplete. I believe all the shareware levels were remade (plus Romero's E1M8b) up to E2M4 for Ultimate Doom and up to MAP08 for Doom II.
It is a most worthy project and you are just struck with the great potential of the Doom 3 engine. However, it is still in production and doesn't even have saving and loading features yet. In time, the project shall be completed and hopefully balanced a bit (some monsters seem OP and the shotgun seems a bit weak and unsteady).
If you are interested, take a look at it. If you are able to contribute (maps, code, models), I'm sure the creator would be most pleased.