Hey, I don't forgotten this board
I already posted this theard in DW, but I think that may interest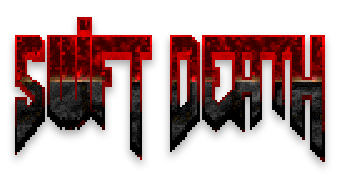 I present you Swift Death, an extremly hard megawad.
Compatible for Boom, The concept is that you have to survive monsters, which attack you as soon as you begin. This megawad is adapted for speedrunners.
In fact, certains maps ending in a few seconds, there are some trick
Fortunately, I created a reasonable difficulty for novice players. (Toilet Break - "IMTYTD", and "Soft Event" - HNTR).
This maps was created in speedmapping sessions. That's why they are not very detailed.
Ah, Memfis and JCD are guest mappers of this megawad, I thanks them for their maps
Screenies?
http://i39.servimg.com/u/f39/18/93/74/01/screen16.png
http://i39.servimg.com/u/f39/18/93/74/01/screen17.png
http://i39.servimg.com/u/f39/18/93/74/01/screen18.png
Recapitulation :
- Extremly hard maps
- Die and retry spree
- No BFG (excepted map30)
- Small maps (excepted map12, map29 and map32)
- DM compatible
- Doom2 textures stock only (excepted GFX, skies, and final boss)
A story?
You are the puppet of Itanimulli. A powerful Evil God, which take pleasure to torture you. He sends you in different worlds since the eternity. But you keep at the bottom of you a hope, to leave this hell. Because you know that in every death, you are so close to the exit.
A link?
>>
Swift Death - BETA2
(demos and DM start non-include in this version)
If you're somehow unable or unwilling to cope with extreme challenges, I suggest you try a lower skill setting
Enjoy!
Oh, and I invite you to play another megawad where I participate
>>
3HA2